WHAT DOES IT DO........  
REDUCE LABOR CHAOS
TRACK JOB LABOR AT ANY TIME.
WORKERS ARE TEXTED JOB INFORMATION AT SIGN-IN
LABOR MANAGERS HAVE ABILITY TO TEXT WORKERS THROUGH PROGRAM.
ACCESS WORKERS NEXT DAY AVAILABILITY.
SCHEDULING.
COMMUNICATIONS.
REPORTS & REPORTING
FLEXIBILITY BECAUSE OF THE CLOUD.
ACCESS PROGRAM FROM ANY LOCATION, AT ANY TIME.
DESIGNED FOR THE CONVENTION AND ENTERTAINMENT INDUSTRY.
REDUCE CHAOS, with "STARS"                        PROPRIETARY SOFTWARE                                    DEVELOPED BY                                      IN-HOUSE PRODUCTION.
 info@ihplabor.com or 888-631-4748
  "NEW OSHA RULE FOR       CONVENTION WORKERS"
To all Convention Workers. Senate Bill #119 requires ALL Convention Workers to have OSHA 10 or 30 safety card when working in Las Vegas. OSHA cards can be  Construction Industry or General Industry. Everyone will need to carry their OSHA card with them when working. General Industry card are required when working in Theatres. This is required by Assembly Bill #190. If you are a Lead or plan to have 3 or more working for you, you will need to have OSHA 30 card. If you have no plans to be a Lead, OSHA 10 cards will work.
---
BASE WEIGHT COVERS FOR THAT NICE CLEAN LOOK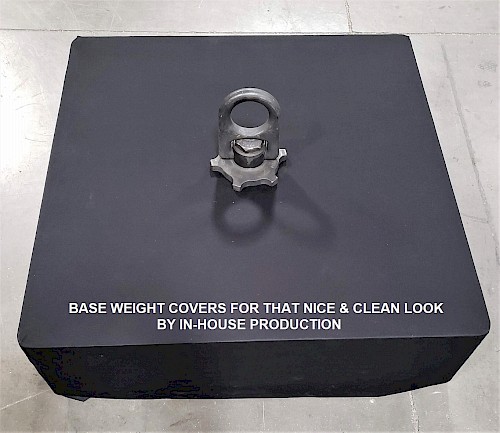 For more Base Weight Information, Photos, Accessories or Application, go to Equipment-Custom Built Parts-Base Weights and have a look.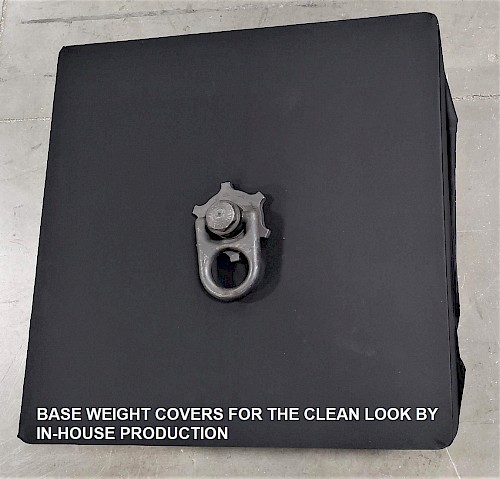 CALL TODAY FOR BASE WEIGHT RENTAL 702-631-4748 or info@ihplabor.com
              Follow us on LinkedIn!
      WHAT'S AT IHP!     
---
Stagehand Labor For:
Entertainment Industry
Special Events
Industrial and Corporate Trade Shows
Conventions
Theme Parties
Concerts
Theater
Broadway Shows
Films and Movies
Outdoor Events
Construction Industry
Providing:
Skilled and Certified Stage Labor.
Payroll or Payrolling Service.
Production Support.
Stage Crew, AV Tech's.
Riggers, Up or Down.
Stage Electricians.
Programmers.
Stage Carpenters.
Stage Audio.
Labor Management Software: STARS"
Areas Of Services:
Nevada - Las Vegas, Laughlin, Henderson, Primm, Reno.
California - Los Angeles, Anaheim, Palm Springs, Fresno.
Equipment Rental Gear:
Equipment Rental or Sale.
Truss & Chain Hoists.
Rigging Gear & Hardware.
Custom Rigging Manufacturing.
Theatre Fly-System Inspections and Repair.
Rigging Inspections.
Staging/Platform Rental.
Installation of Video Walls.
Custom Hanging Hardware for Monitors & Audio.
And Much-Much More.