LABOR-MANAGEMENT SOFTWARE

CHECK OUT "STARS" SIGN IN VIDEO
REDUCE LABOR CHAOS
TRACK LABOR AT ANY TIME.
WORKERS ARE TEXTED INFORMATION AT SIGN-IN
MANAGERS HAVE THE ABILITY TO TEXT WORKERS FROM THE PROGRAM.
NEXT DAY AVAILABILITY AT SCAN-IN.
SCHEDULING MADE SIMPLE.
COMMUNICATION SIMPLIFIED.
REPORTS SIMPLIFIED
FLEXIBILITY USING  CLOUD SERVICES.
NEW MOBILE APP SIGN-IN SIGN-OUT, CHECK WORK HISTORY    
ACCESS "STARS" ANY TIME OR ANYWHERE.
     REDUCE LABOR CHAOS, using "STARS" (Stagehand Time Attendance Reporting System)                   
 info@ihplabor.com or 702-631-4748
How often do you have a need for Ballast. IHP has you covered.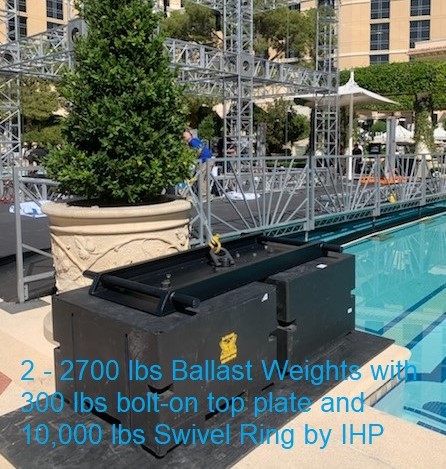 IHP  has come to your Rescue with 1,250 lbs, 2,750 lbs, and now 5,700 lbs. 
Take 2 Base-Weights, bolt them together using IHP's Custom top plate. Add a 10,000 lb Swivel Eye and you are set. Low Profile heavyweight Ballast.
---
Stabilize the Truss with Outriggers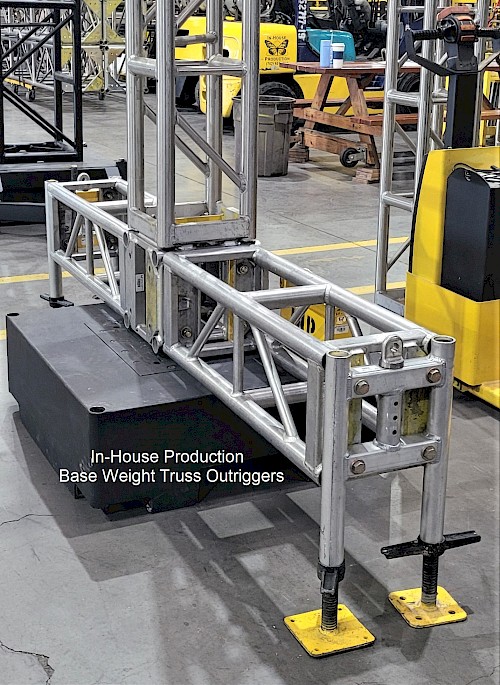 Add a Corner-Block and create outriggers using your Stock Truss. Create Two, Three, or Four-sided outriggers. Also other styles of outriggers are available. Call for information. 
YOUR STAGEHAND LABOR and BALLAST WEIGHT RENTAL NEEDS.  
               702-631-4748 or                                    info@ihplabor.com
      WELCOME                        ""    
---
Stagehand Labor For:
Entertainment Industry
Special Events
Industrial and Corporate Trade Shows
Conventions
Theme Parties
Concerts
Theater
Broadway Shows
Films and Movies
Outdoor Events
Video Wall Installs
Permanent Installation 
Construction Industry
Providing:
Skilled and Certified Stage Labor.
Payroller or Payrolling Service.
Production Support Staffing.
Stage Crew, AV Techs.
Riggers, Up or Down.
Stage Electricians, Lighting Tech
Programmers.
Stage Carpenters, Builders.
Stage Audio.
Labor Management Software: STARS"
Areas Of Services:
Nevada - Las Vegas, Laughlin, Henderson, Primm, Reno.
Call for Out-Of-State Labor.
Equipment Rental Gear:
Equipment Rental & Sale.
Truss & Chain Hoists.
Rigging Gear & Hardware.
Custom Rigging Manufacturing.
Licensed Fabrication Shop.
Theatre Fly-System Inspections and Repair.
Rigging Inspections.
Staging/Platform Rental.
Ballast Weight Rental
Video Wall Installation.
Custom Hanging Hardware for Monitors & Audio Systems.
4.9mm and 3.8mm video wall rental.